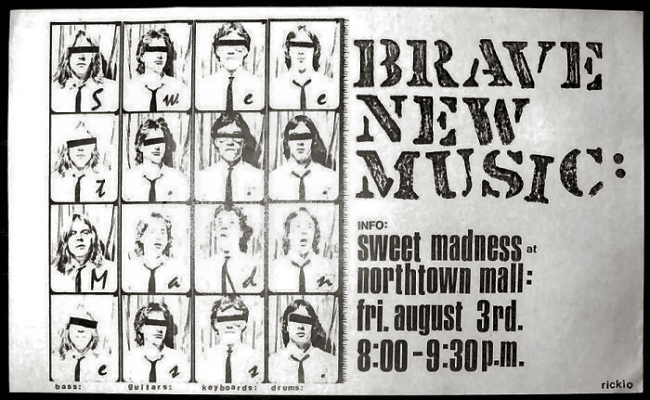 1979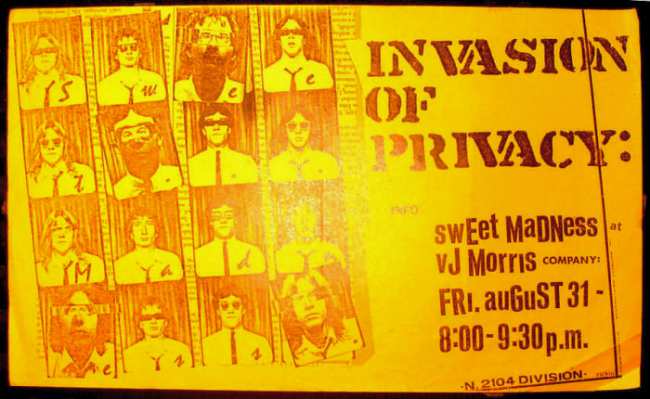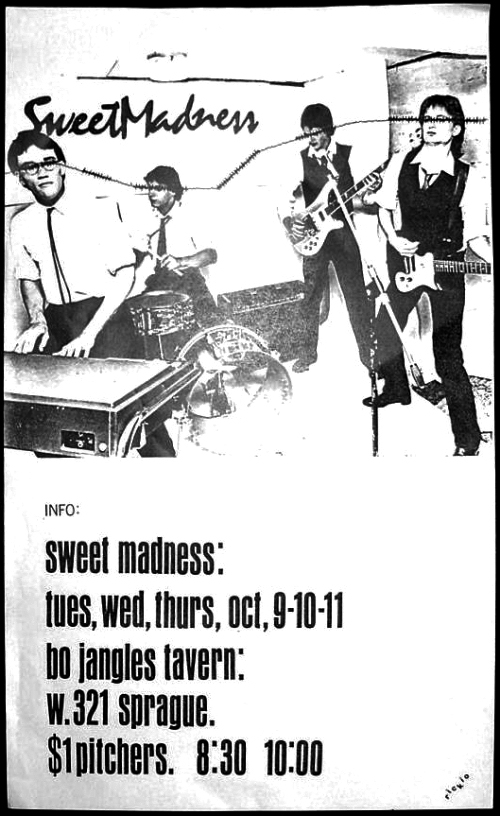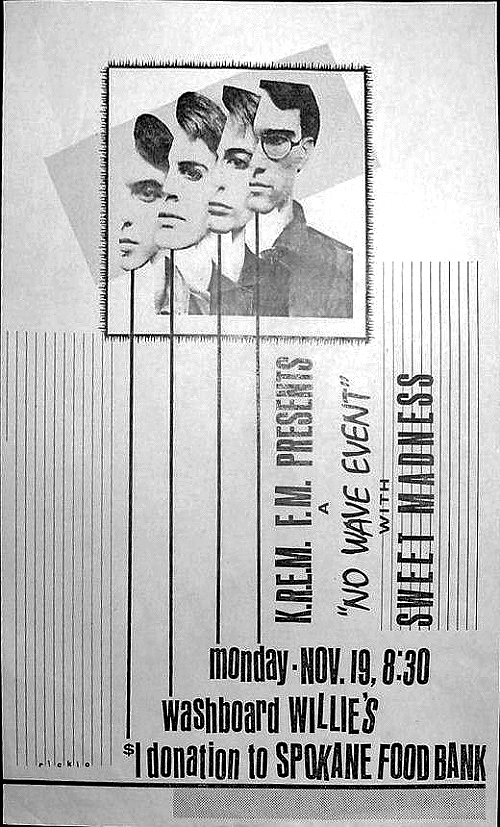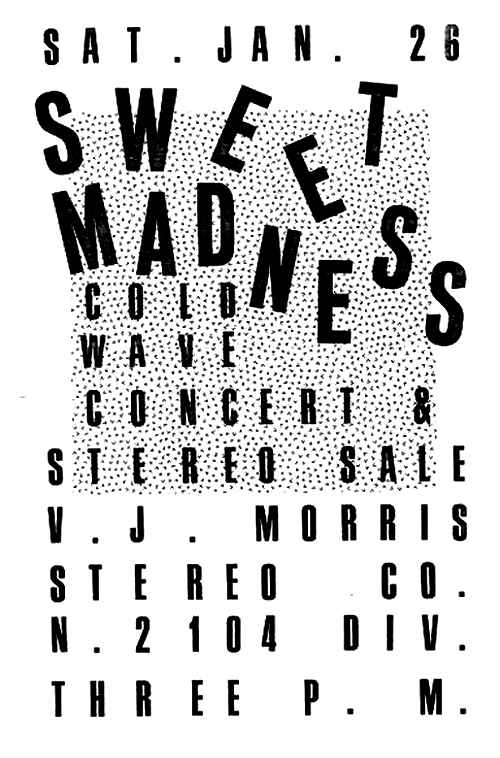 Sweet Madness performed outside in the parking lot of a stereo store on Division Street.
This "Cold Wave Concert" turned out to be -7 degree weather so the boys played with gloves on.
Halfway into the show, the soundboard froze up and had to be taken inside
and thawed out with a hair dryer.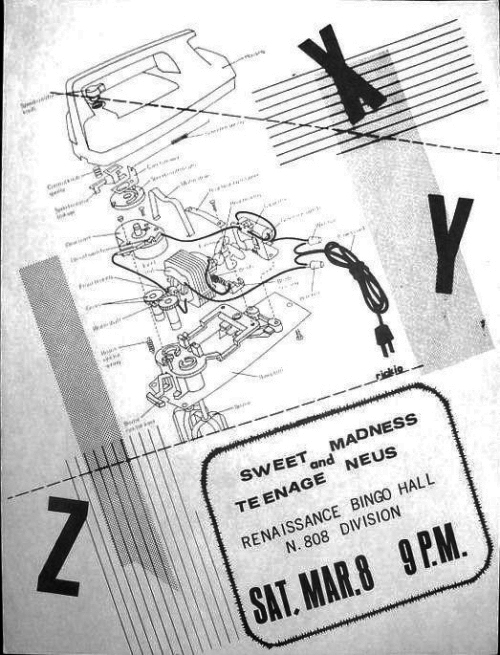 1980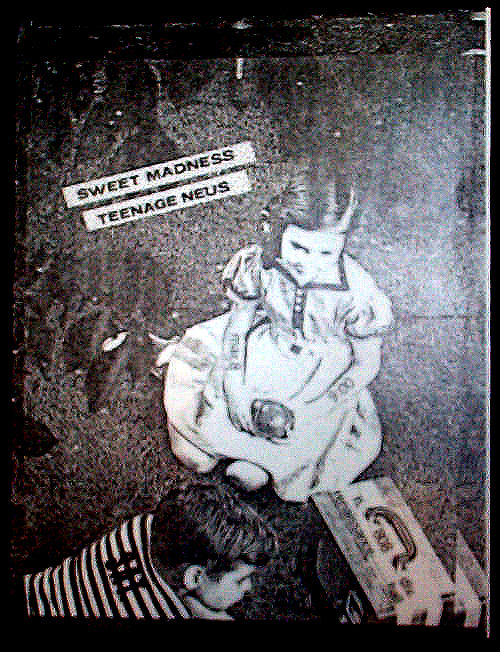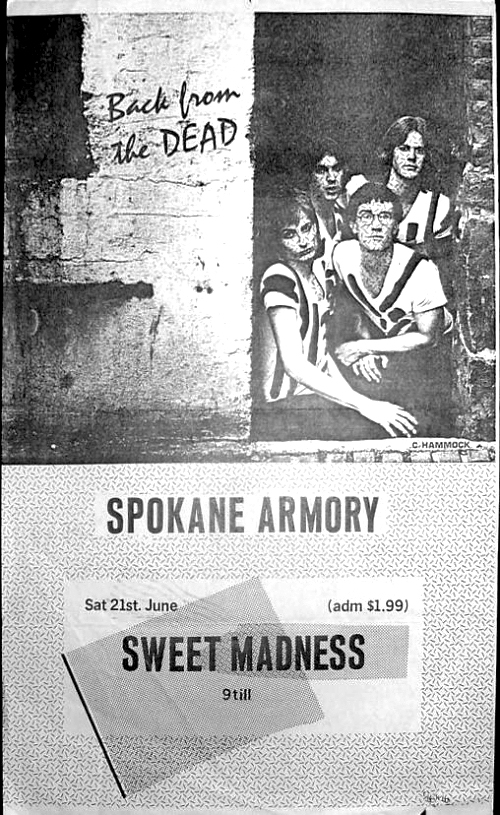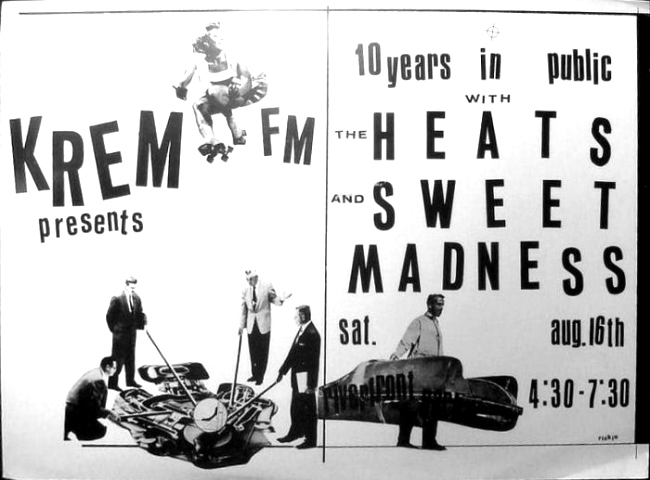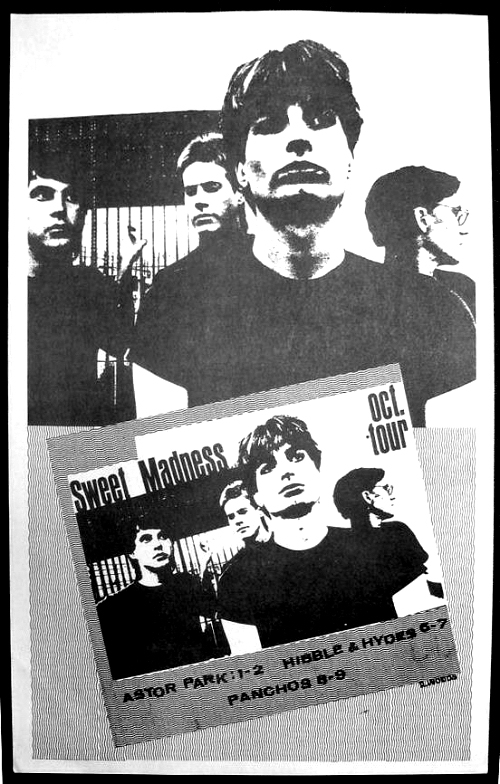 Sweet Madness plays Seattle 1980.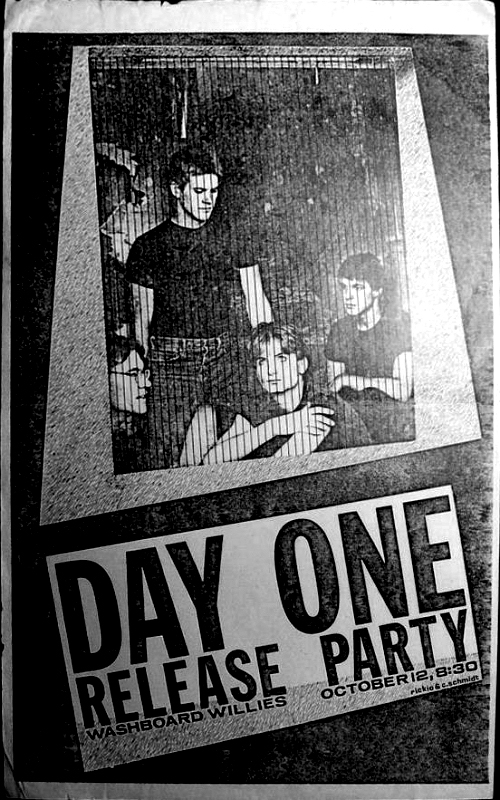 "Uhh, Rickio, the poster looks great, but what about having the
band name 'Sweet Madness' on the poster?"
"Everybody knows the name of the band, don't worry about it. Why be obvious?"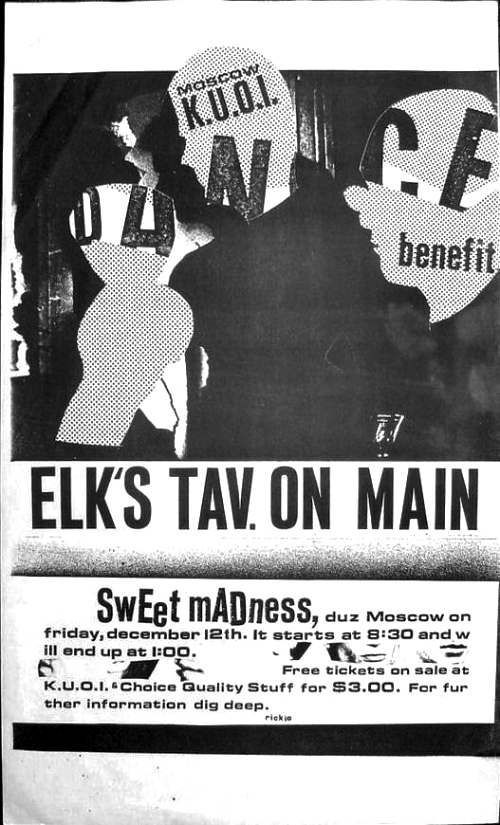 Moscow, Idaho had something that Spokane did not which was a great college radio station: KUOI.
And KUOI played Sweet Madness tapes.
The Elk's Lodge had a large upstairs ballroom with a stage and great black-and-white deco bathrooms.
Sweet Madness had to haul their gear up two flights of the fire escape but it was well worth it!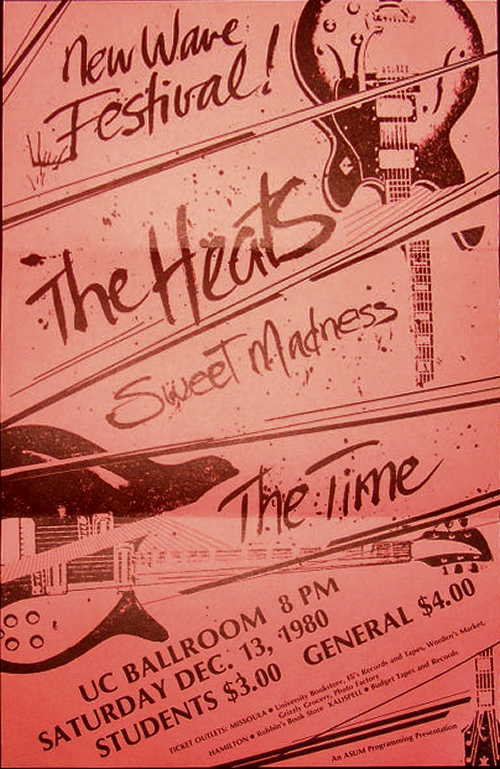 Moscow, Idaho on Friday and Missoula, Montana on Saturday. The college festival featured a band from Seattle: the Heats; a band from Spokane: Sweet Madness; and a band from Missoula: the Time.
It was a great gig, but coming back over Montana's Fourth of July Pass,
the truck hit black ice and nearly went over a cliff.
How close was it? . . . . . . . . . very close!
Saved by a tall snow bank.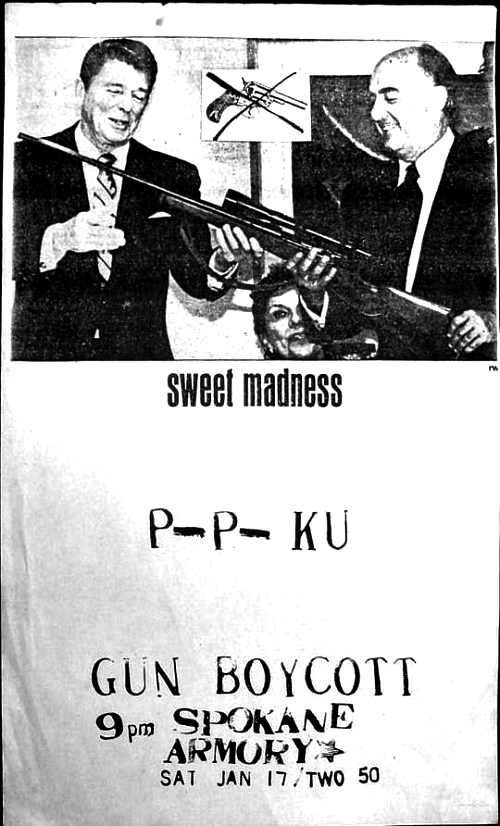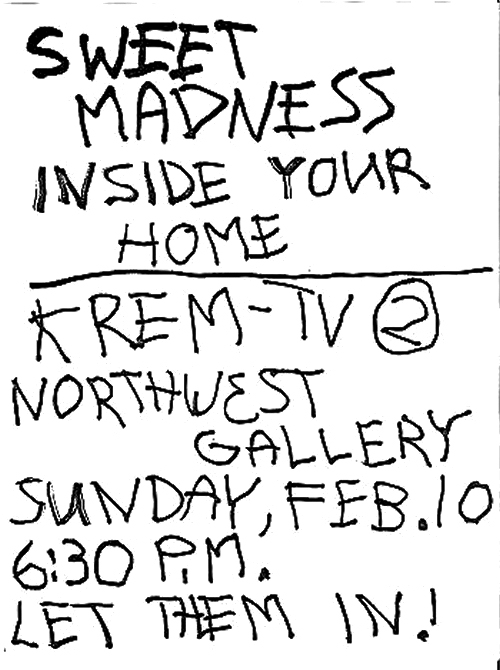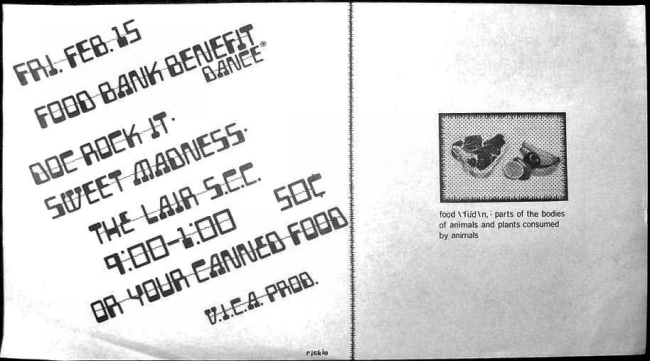 1981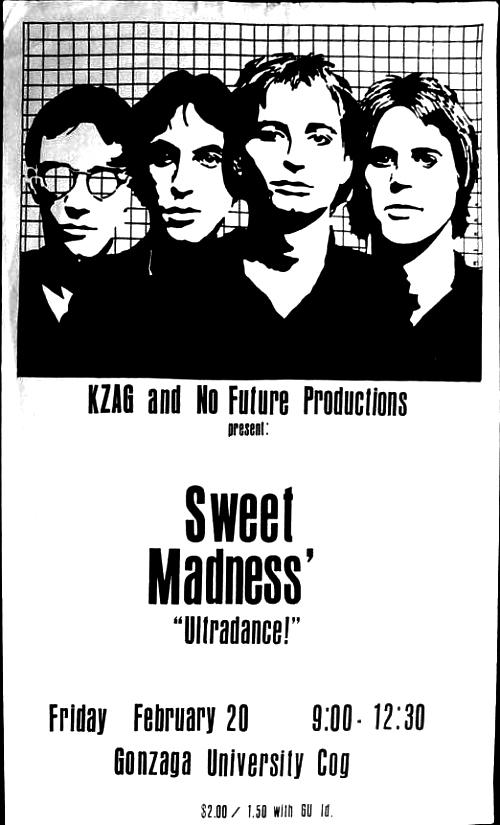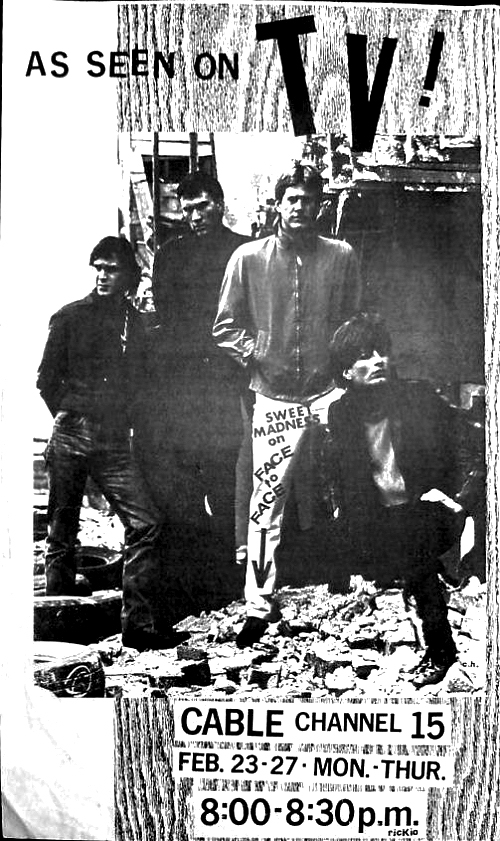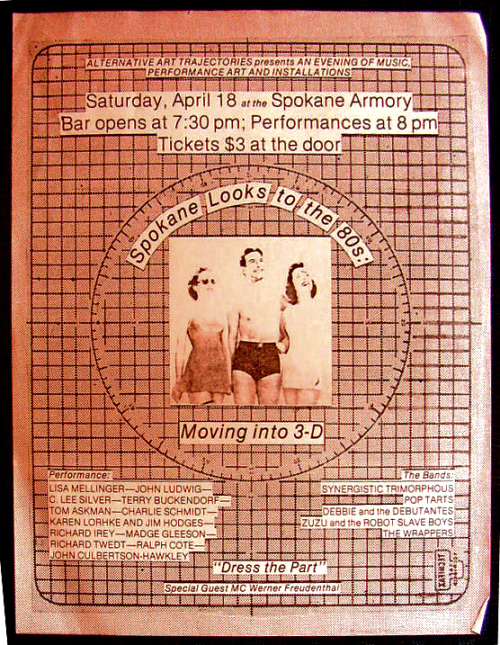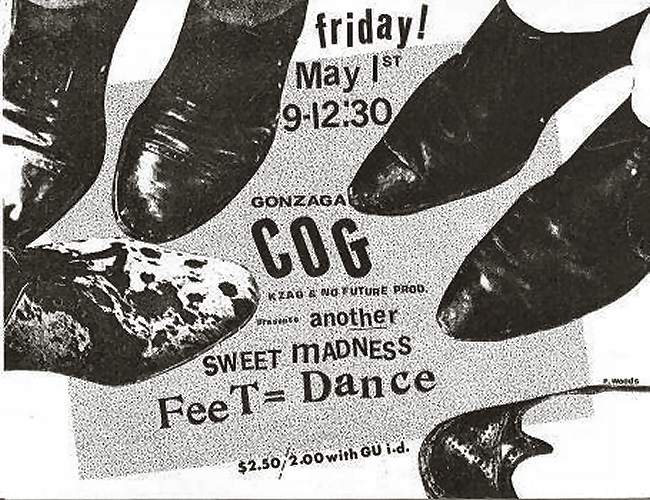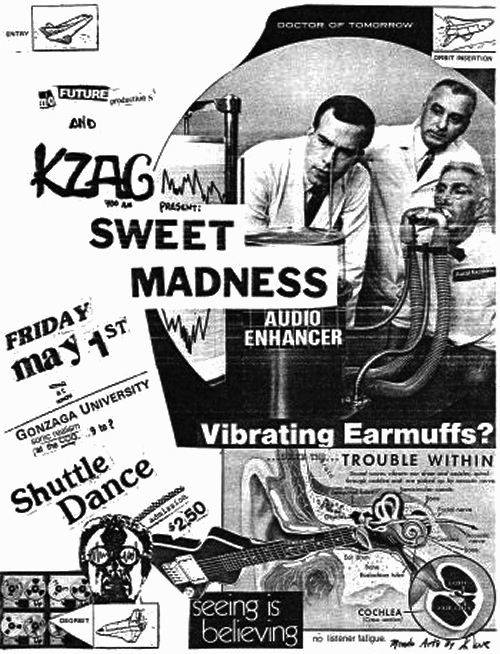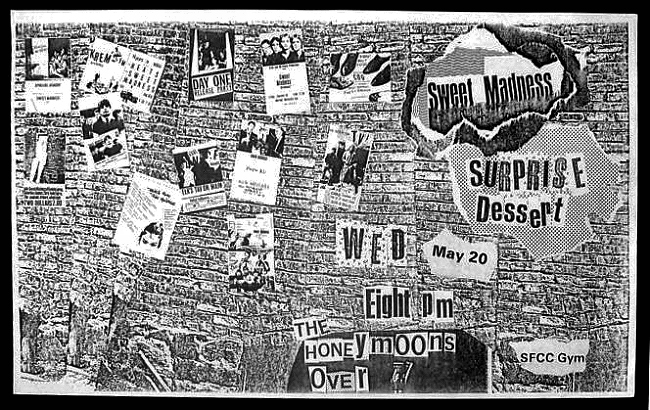 copyright 2017 sweet madness - all rights reserved